Thank you everyone for the wonderful comments about my scarf and for the ideas on what shawl I should knit next. Since it was suggested twice I've decided to go with the Maltese shawl. For the winner of the contest I used all comments, whether there was a shawl idea or not, and a random number generator. The winner is Schrodinger Knits! Congratulations! Please email me your mailing address so I can get the yarn in the mail.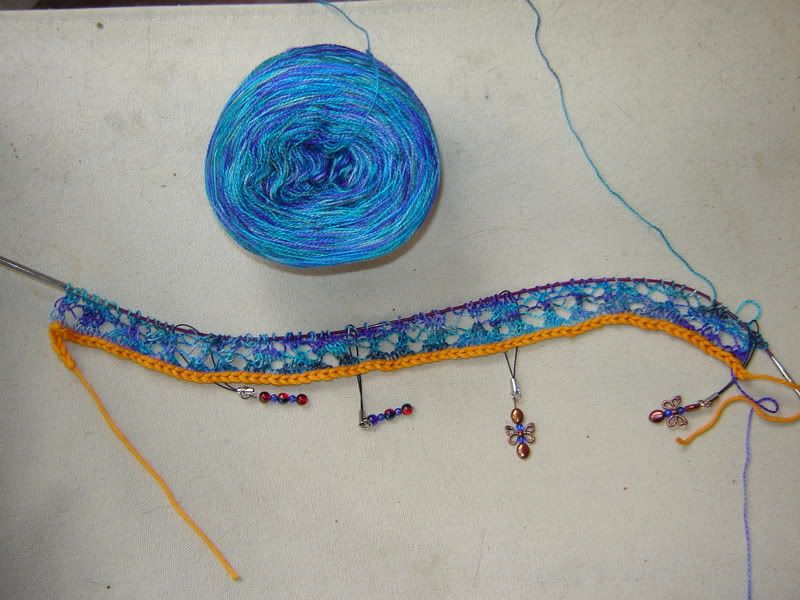 I cast on for the Maltese shawl and have gotten 1 repeat done. I tried it first on size 7's but thought it looked better on 6's. It's really hard to get the color variations in the picture to show up. The pattern isn't too hard yet but every row is pattern so it takes a lot of concentration.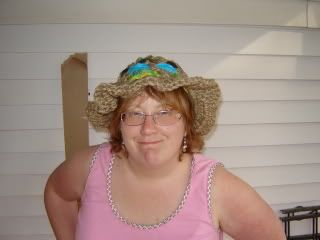 I finished up my crochet hat this week too. It's my own pattern. If you would like the pattern it is available here, Heat Stroke. I finished it in just a couple of hours. Let me know what you think or if you try it out.

On the electricity we are still working with Joe to get ready for the inspections. It looks like the previous owners are refusing to help out with any of the expense.