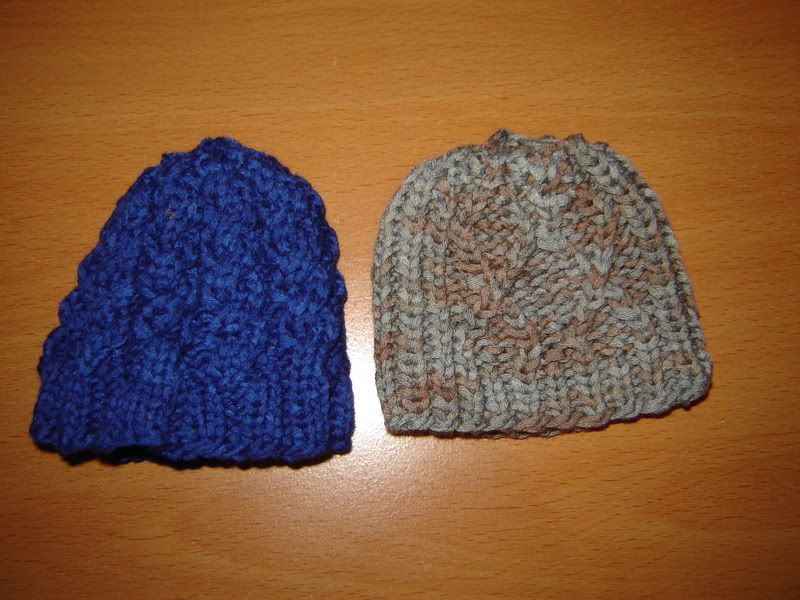 I went and saw the Yarn Harlot talk about her latest book last Monday night. She is hilarious in the written word as well as the spoken! Oh, to be so witty! It was awesome being in a crowd of others who "get the knitting thing." Sarah was there and I gave her the first 3 preemie hats (these 2 will be added to that soon). I even got my pic up on the famous author's blog! What a treat it was! For a Canadien knitting author who was in New Orleans for all of one day, I think she hit the nail right on the head. And for more on her time in New Orleans and perspective from a New Orleans native, check out Dez's blog. When I read the Yarn Harlot's blog about her trip to New Orleans it was very moving for me. The 2 year anniversary of Katrina passed quietly here. I wasn't sure how I felt about it and I was even more unsure of what I wanted to say about it.


When I search NOLA.com for "shooting", I get 559 articles returned. There has been gunfire down the street from my home more times than I care to remember this past month. Not too long ago the burned out, flooded, shell of a car sitting across the street from my house was finally removed. My elderly neighbors haven't quite gotten back into their home yet but at least progress is finally being made as they still mostly live in their FEMA trailer. Lots of volunteers helped to rebuild the playground at the elementary school in my neighborhood last week. Slowly, ever so slowly the abandoned houses are being torn down around us. The Family Dollar down the road just reopened recently, the rest of the shopping center still vacant. These are the day to day facts that come with living in New Orleans. Sometimes it's hard to see the reasons we decided to come back and I question our choice almost daily. But you suck it up and keep living.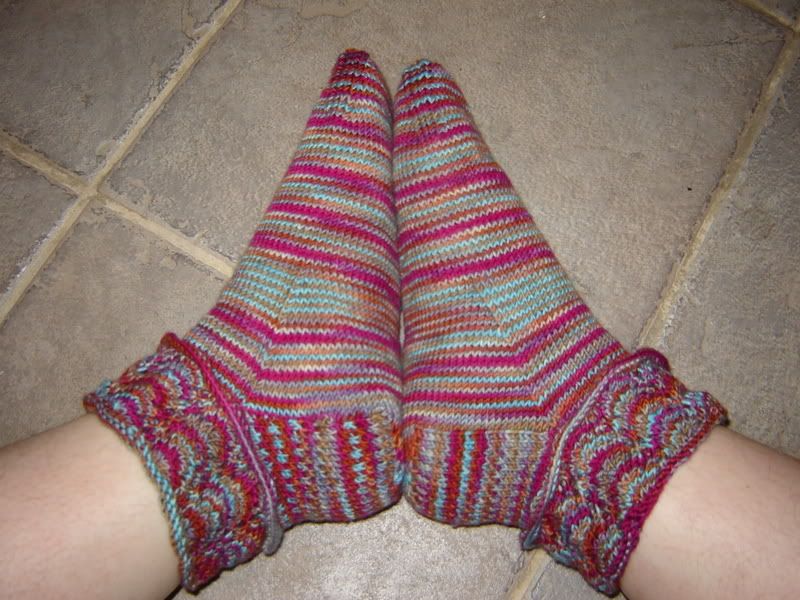 And part of living for me is knitting! This weekend I finished the two preemie hats above and my 3rd Fat Bottom bag from the Happy Hooker pattern. I also can put the FO stamp on the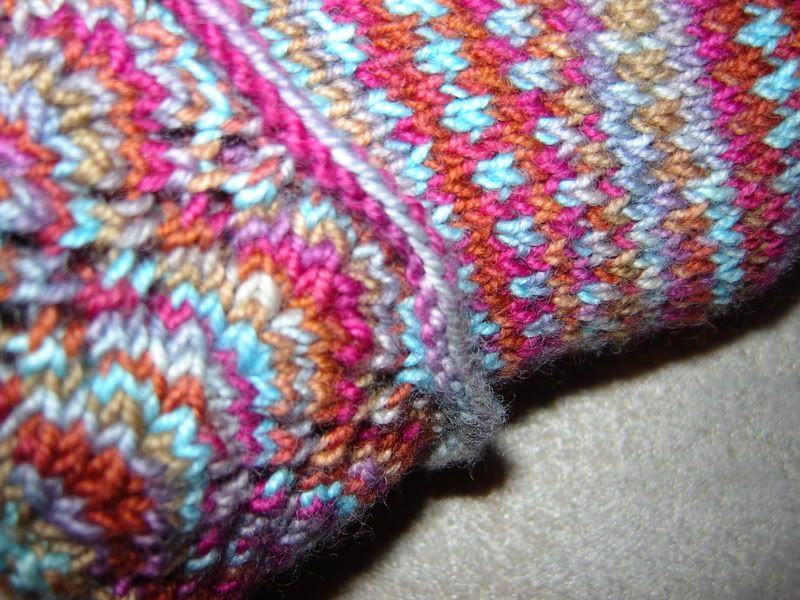 Summer of Love Lace socks from the Rockin' Sock Club of Blue Moon Fiber Arts. This was the August shipment for the club. The yarn is Socks that Rock Lightweight in the Flower Power color. Finishing all
these things brought my lace knitting mojo back and I completed 6 more repeats on the Maltese Shawl! I now have 15 of the planned 68 repeats. Even the Chevron scarf got a little love this weekend. Stay tuned for pics of both Maltese and Chevron projects as hopefully more progress (worth showing) is made.