We went camping this past weekend at Lake Fausse. It was our first time to this park but it turned out to be a lot of fun. We called ahead to make sure they had a spot and they told us they had primitive spots available. We thought that would be great because we were going with a tent and didn't need electric or running water to get by. When we got there we found out that primitive actually meant backpacking or only accessible by canoe. We picked out the site with the shortest hike, about 0.5 mile. Then we set off with our wheeled suitcase and cooler through the woods. It was a pain in the you know what but well worth it. We have done backpacking before and could have been set up for it, we just didn't know. Oh well, next time I think we might try one of the canoe sights!

We got there on Thursday at about 6pm. Just enough time to set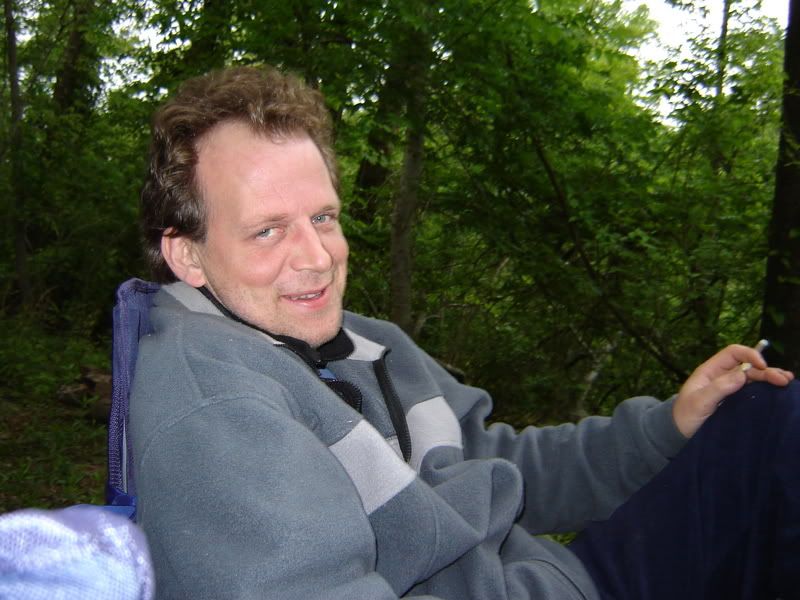 up camp and get dinner cooking. Once it got dark we heard this huge rustling across the river. Not too worry, it was on the other side of the river, no matter how large it sounded. Of course the town we went through to get to the park was having a bear festival that weekend so you can imagine what we were thinking. Then the rustling showed up on the other side of us. Ok, remain calm. We have the fire going, nothing will bother us. But now I'm getting sleepy and the fire will go out. Just have to risk it. I climb in the tent and start putting on something more comfie to sleep in when the rustling starts charging straight at the tent! Oh my, it's heading straight for us. DH is outside with the lattern, peering through the darkness trying to make out what is coming to eat us, "Oh my, what the, a pack of armadillos?"