Well, things have been very busy lately. I greatly appreciate everyones kind words and get well wishes for my Dad. I'm sorry I haven't had time to respond to each one of you individually. Please continue to keep him in your thoughts.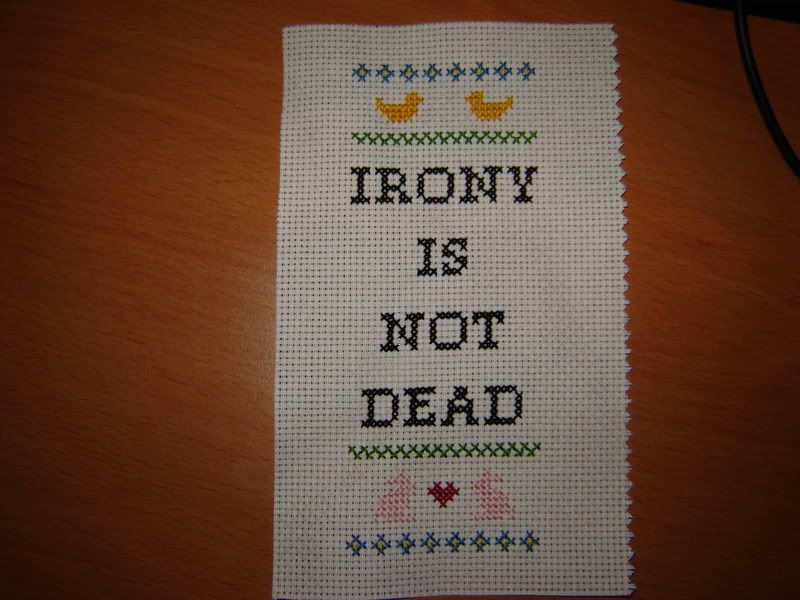 I haven't done much knitting lately either and have no new knitting to show you. But I have been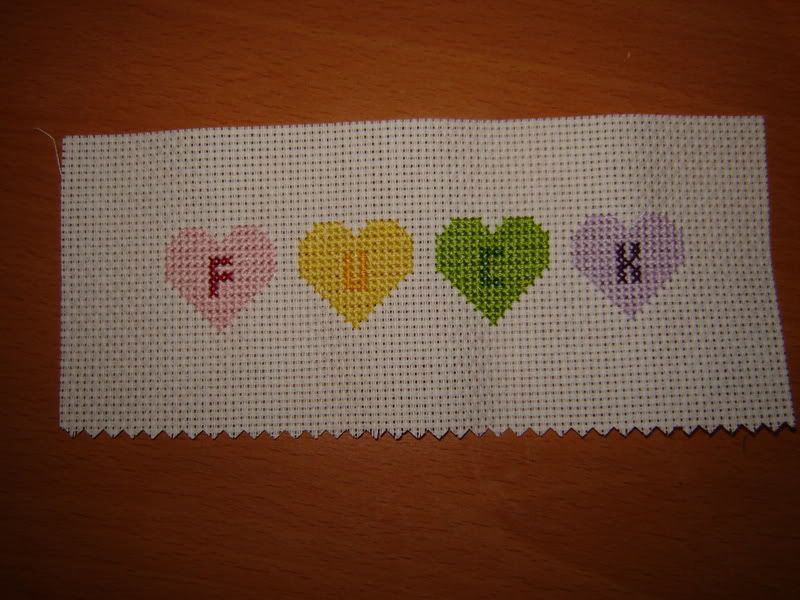 on this cross stitch kick lately and can't seem to get enough of these little designs! In case you
are wondering the designs are from Subversive Cross Stitch
by Julie Jackson. These things are addictive!