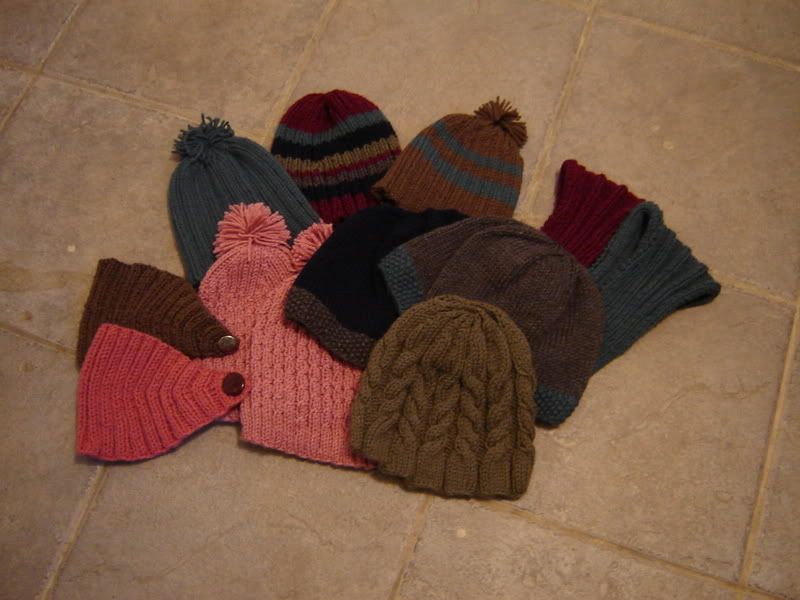 So much has happened since my last post that I'm not even sure where to start! Ok, knitting first. I finished all my Christmas knitting on time. Twelve hats and/or headbands and a pair of fingerless gloves. Here are all the hats together and the gloves.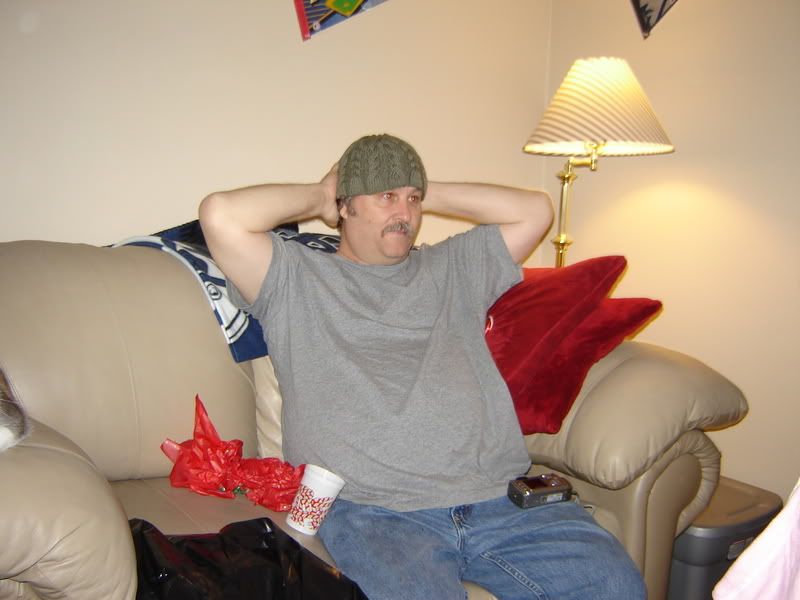 Then a few of the hats on their intended recipients. I wasn't able to get pictures of everyone wearing their hats but they were all well received and no major fit problems. All the hats were made with Rowan Cashsoft DK. The hats were all my own patterns and the headbands were either the Panta or the Calorimetry pattern. I had read about issues with the cast on numbers with the Calorimetry and cast on only 80 or 90 (made one with each cast on number) stitches instead of the 120 called for and it worked out great. If anybody is interested in seeing the patterns for any of the patterns for hats worked up just let me know. The fingerless gloves were the dashing pattern that I took a few rows out of the cuff portion so they weren't as long. This was a very cute fun little pattern and I plan to make these again soon!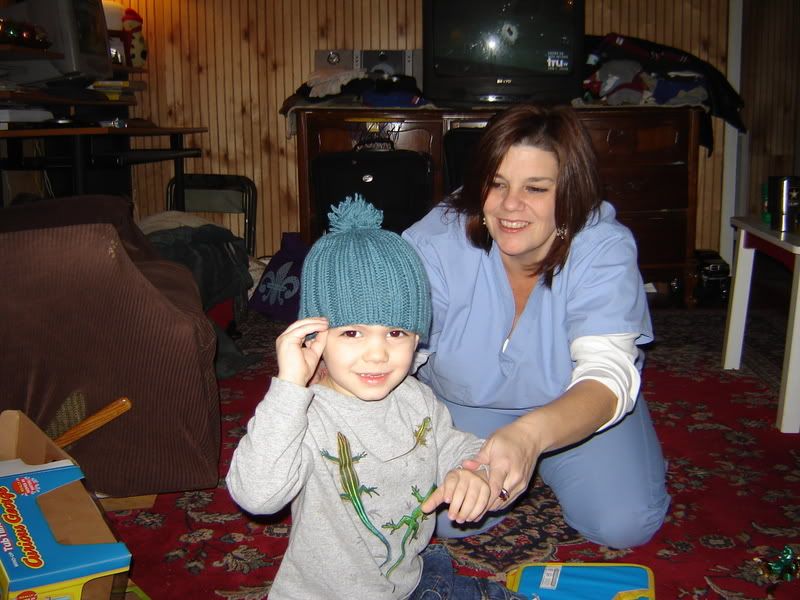 We went on vacation right before Christmas to Hot Springs, North Carolina. We got a little cabin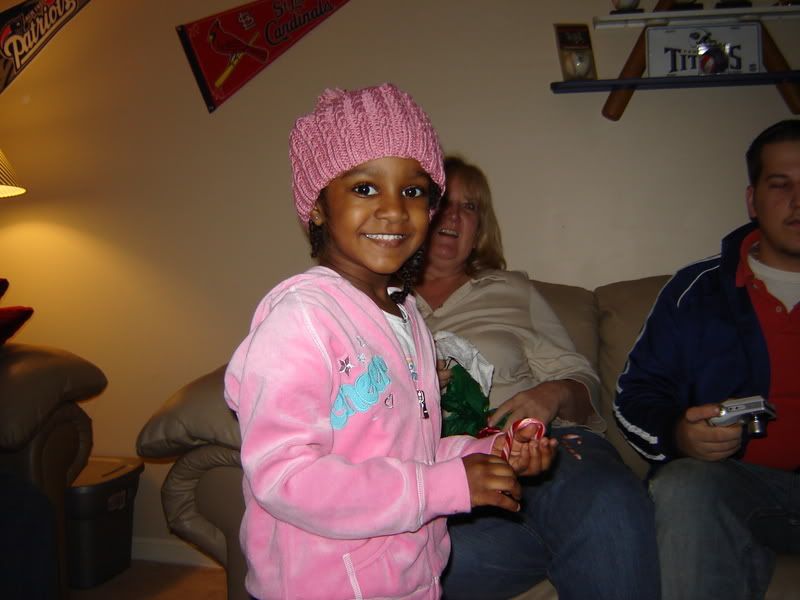 with a hot tub called Treehouse Cabins. It was very beautiful! We stayed there through Christmas. Then on Christmas morning we got a call from our next door neighbor saying that there was a ladder up to the back of our house and that they thought we were on vacation. Ummm, we are. So we called our house/pet sitter and asked them to check it out. When they got there they actually walked up on the guy leaving the house with our shotgun in his hand! And he just strolled on down the road. The house sitter asked the neighbors to call t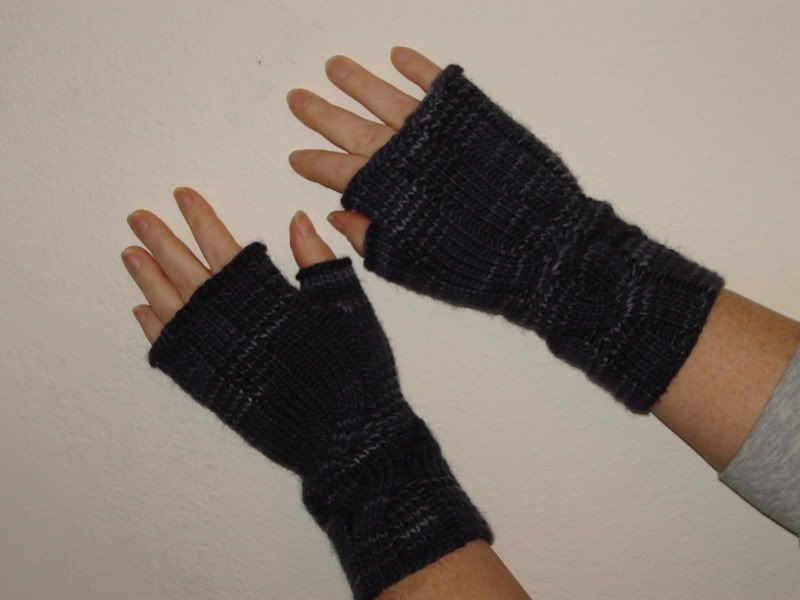 he cops but they didn't, and they didn't realize it for like 10 minutes otherwise they may have caught the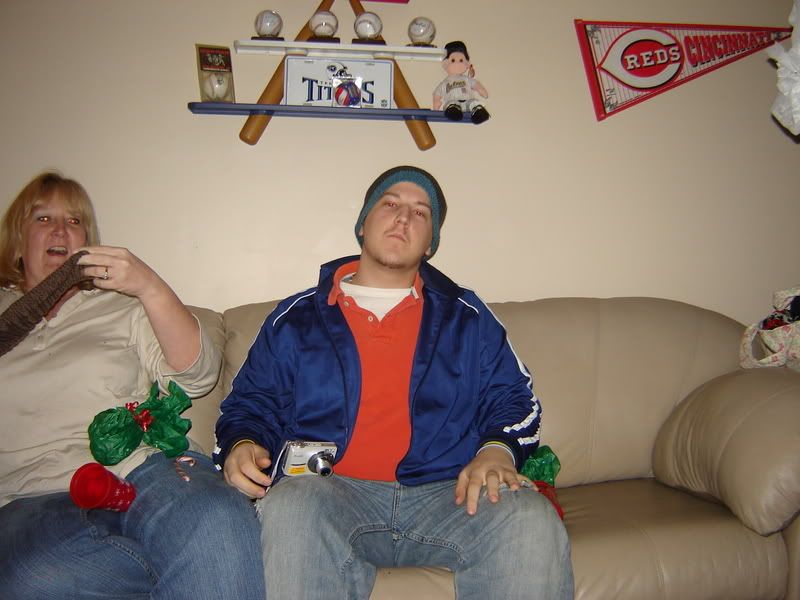 guy. The shotgun is pretty much the only thing he took. He even left the shells to the gun. He also took a backpack and maybe some clothes and DVD's. The cops got a print they think. He busted open our shed and took some tools out of there that he used to break into the back door. Think we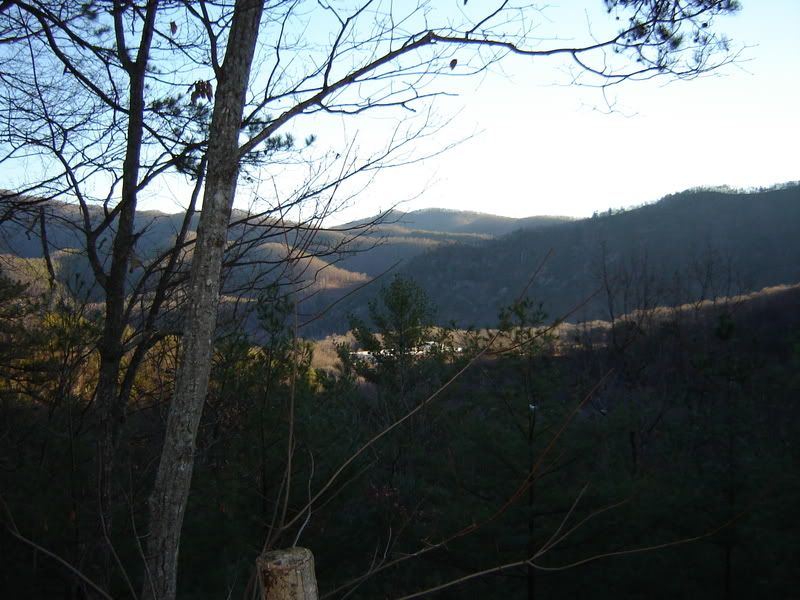 have to replace the door. We're pretty sure he ate some food. And he did weird things like move food from the freezer to the refrigerator. But the computer, TV, jewelry, etc was all untouched from what we can tell. We are dealing with claims adjusters and installing a home security system and a fence now.


After we decided we didn't have to cut our vacation short and head home right then and there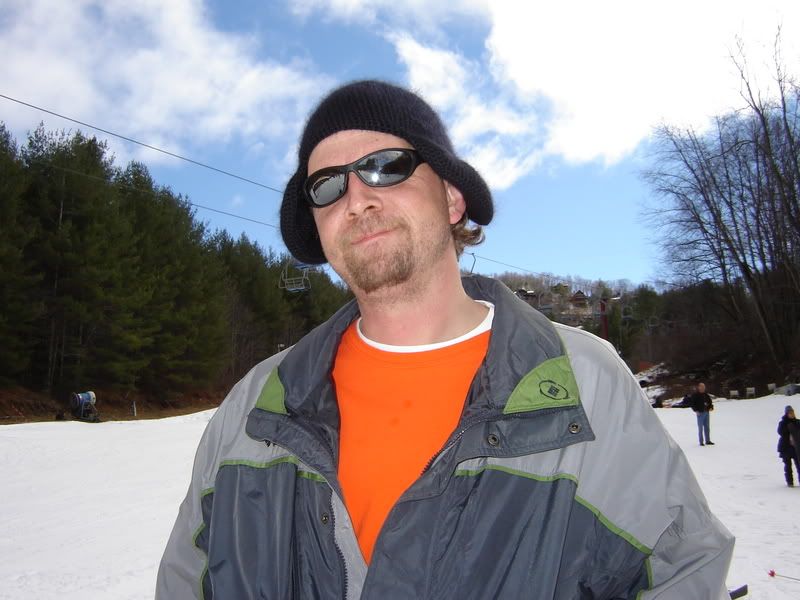 ventured out to a place called Wolf Laurel and went skiing for a day to try and take our minds of things! Now this isn't really big skiing or anything. They blow snow and only had one run open but it was a blast! We did still cut the vacation short by a couple of days and I didn't get in as much knitting time as I thought I would but we are back home safe and sound.

Hope you all have a very happy new year!