Thank you everyone for the wonderful comments about my new tattoo. I'll try to answer everyone's questions here. I got it at NOLA tattoo by Walt. He did a great job! I went in with an idea of what I wanted and he drew it up for me. It took about 3 hours to do and yes, it hurt, a lot. This is my second tattoo. The first is a skydiving tat that is between my shoulder blades. I am very fair skinned and wear sunscreen all the time so fading shouldn't be an issue for many years to come. I think that covers everything. If you have any other questions about the tat just leave a comment and I'll do my best to respond!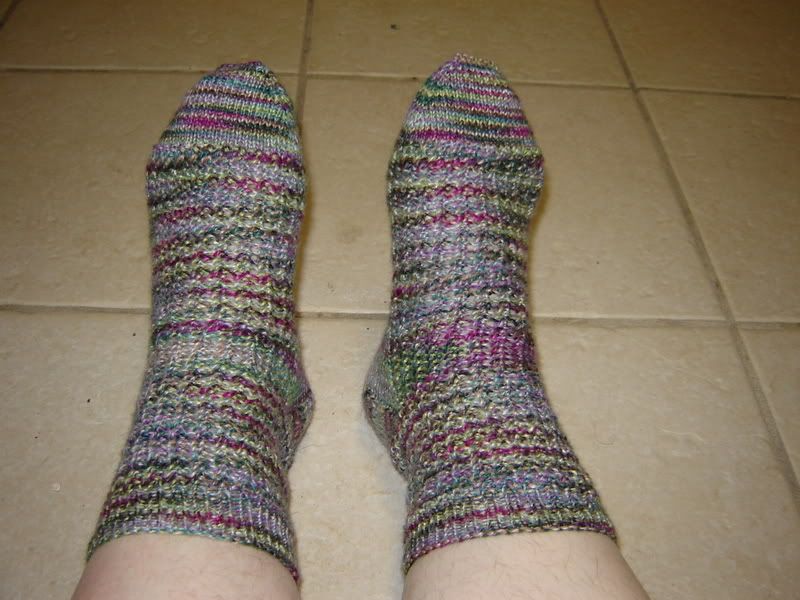 I'm wearing a new pair of socks today! These are the Grasshopper socks from the April Rockin' Sock Club. The yarn is the new Silkie in the Walking on the Wild Tide colorway. I followed the pattern with the exception of not doing any increases on the leg and keeping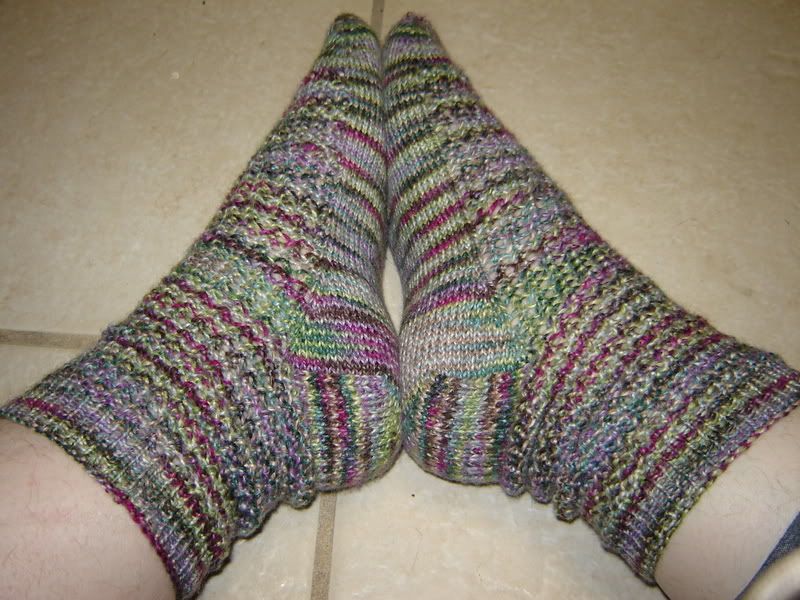 them short. They were knit on size 1, knit picks needles. My only complaint might be that the toes are too pointy and they do slouch a little so I'm glad I made them short.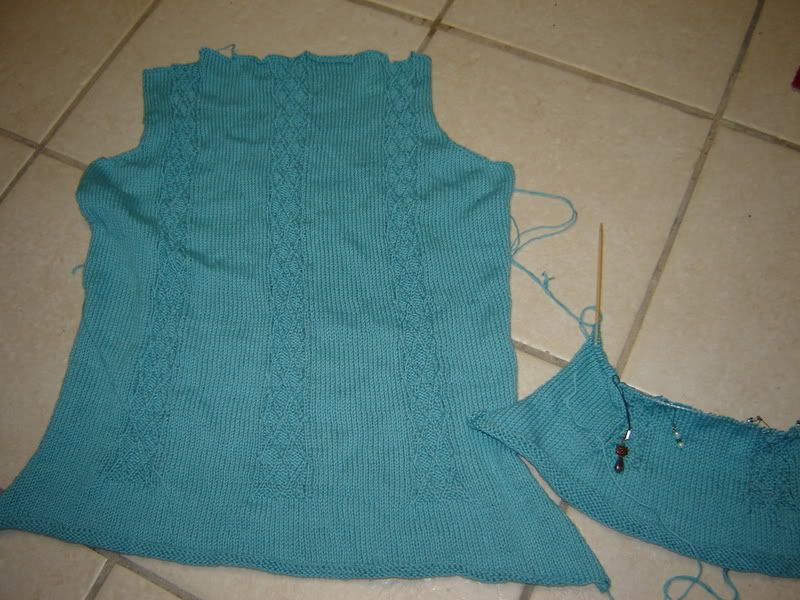 I also dug out a WIP from last summer that was never finished. This is from Interweave Crochet spring '06, called Pink Frosting. I had the back pretty much finished last year except for binding off.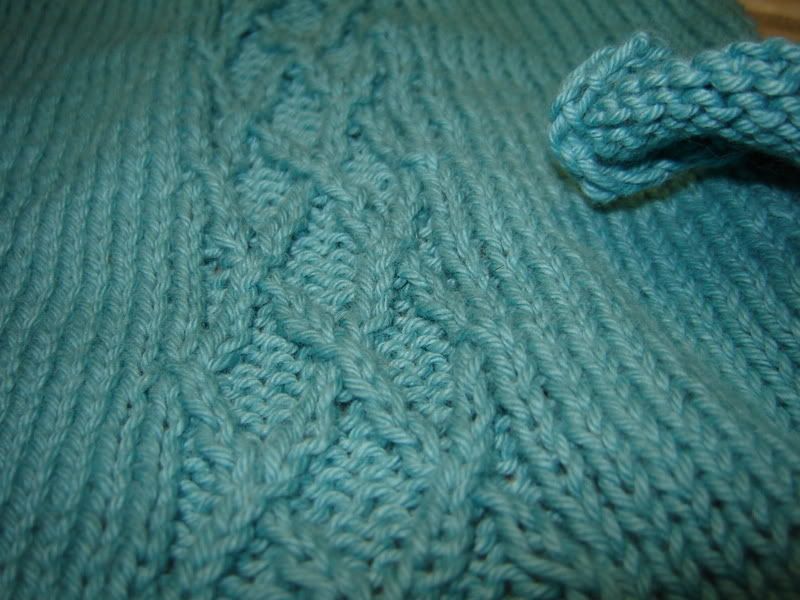 Then it got cold and I put it away. The front seems to be going much faster than the back did but I've been knitting a lot longer now.



Ali is having a contest over at her blog relating to summer knitting goals. Go check it out, it's fun! And here is my list of summer knitting goals.

Finish "Pink Frosting"
Finish "Maltese"
Keep up with the remainder of the Rockin Sock Club kits
Finish at least 2 more pairs of socks outside the club socks
Start a Chevron scarf before the end of summer
Design at least 1 crocheted item

Keep knitting from the stash - maybe I'll get one more tank/sweater started
I've now lost 25.4 pounds on weight watchers since Jan. 9 of this year. I've hit a little bit of a plateau though and haven't moved much in the past 3-4 weeks. I really need to start working out more and I think that will probably get the scale moving again. I'm working to try and keep the motivation level up but I've been having a rough time with my migraines again which makes it hard to work out.
I went to a new nuerologist last week for the migraines. She started me on some new medication. One was a steriod for the current headache and also on verapamil as a preventative. Well, my system had a little bit of a freak out after starting them, extremely flushed, racing heart, shaking. The doctor thinks it was the steriods so I have stopped them, still taking the verapamil which is actually a blood pressure medication. But the headaches are not getting any better, actually maybe worse if anything.