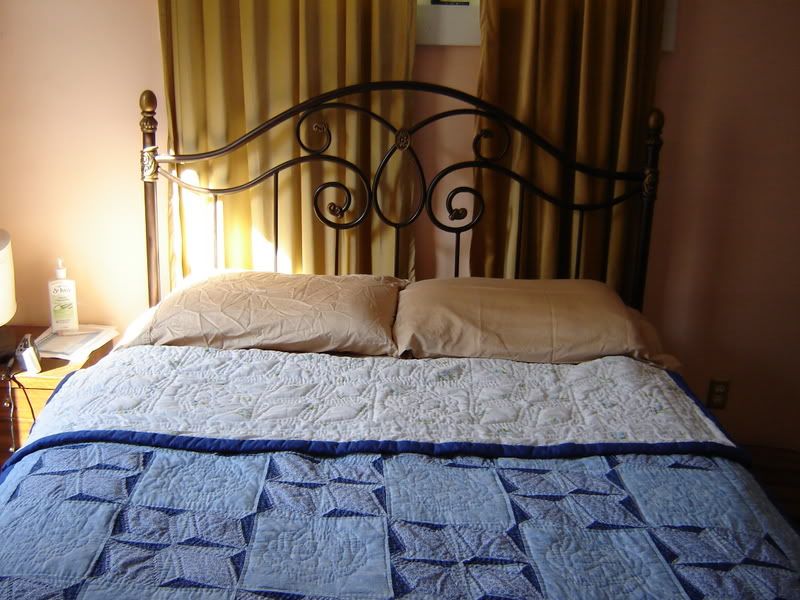 I get a lot of my craftiness from various people in my family. My Mom did a lot of sewing and some quilting and crocheting when I was growing up. My paternal grandmother sews and crochets. My materal grandfather did a lot of
wood working. My maternal grandmother also sews, quilts and used to crochet. There are others in my family who are crafty as well but these are the ones I feel influenced me the most.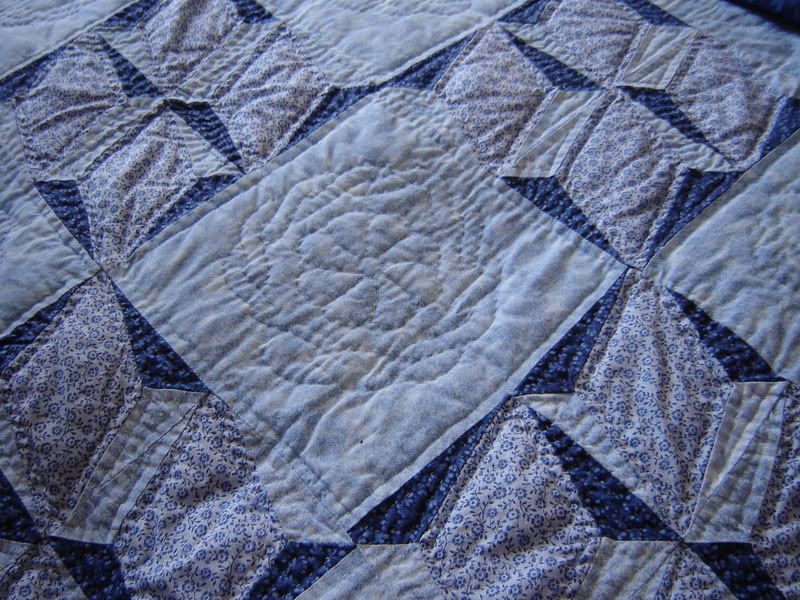 I've been bugging my Grandmother to make me a quilt for quite some time now. She quilts by hand and has made a number of quilts that are scattered through-out the family. Well, for my birthday (which was in January) this year she made me a quilt. It is so very lovely. Every time I wrap up in it I can feel my Grandmother giving me a hug.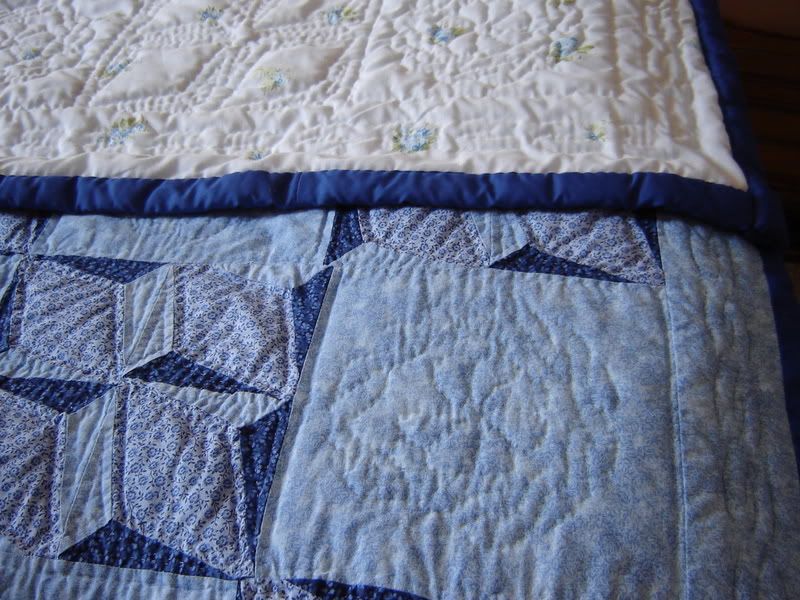 There was a mix up with the address when she mailed it and it took a few weeks to get here. I was starting to panic but finally it showed up. She told me the pattern is called "Road Home to Tennessee."

All of my grandparents have been having more and more health issues recently and I wish I could spend more time with all of them because I know my time with them is limited. But time and money only allow so much. I hope each of them can feel all the love I'm sending them.