I missed posting for a while and then it was Thanksgiving and whoosh, it was gone, I swear, it happened just like that. I have so much to catch up on! First I hope everyone had a wonderful Thanksgiving weekend for those of us in the US. I have many things to be thankful for this year. Wonderful friends and family, a good well paying job, a home in a city where so many are still without, and a stash that seems to keep multiplying like tribbles! I can't really complain.

We went to visit my Dad and Step-mom in northern Alabama over Thanksgiving and it was nice and low key. My Grandmother and Uncle were also supposed to visit but my Grandmother had a small stroke the weekend before. She is doing much better now and should be released from the hospital soon. Unfortunately we weren't able to go and see her due to the distance and I know she was disappointed. I miss you too Grandma.


During our visit I did get to go to an alpaca farm! My Step-mom knows a woman who started raising alpacas a couple years ago and started Tuscany Valley Alpacas. I got to feed them and pet them! She had some amazing fleeces for sale but alas until I get a spinning wheel I thought it best I stick to the yarn she was offering. My Step-mom asked me to knit her a scarf with the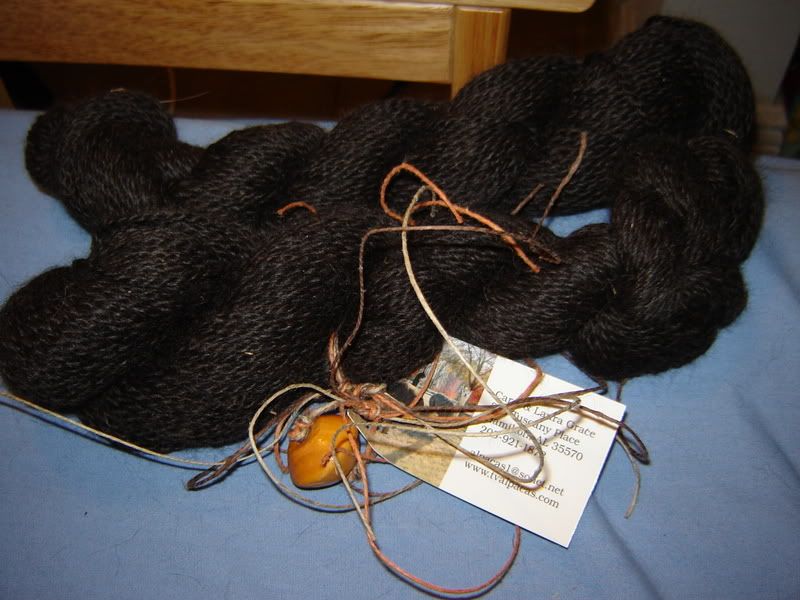 brown/tan color with the added boucle and she also purchased the dark, dark gray color for me as a Christmas present! This yarn is so soft and luscious, I can't stop petting it! The yarn and fleeces aren't listed on their website yet but if you call or email Carol I'm sure she'd be happy to tell you more about it.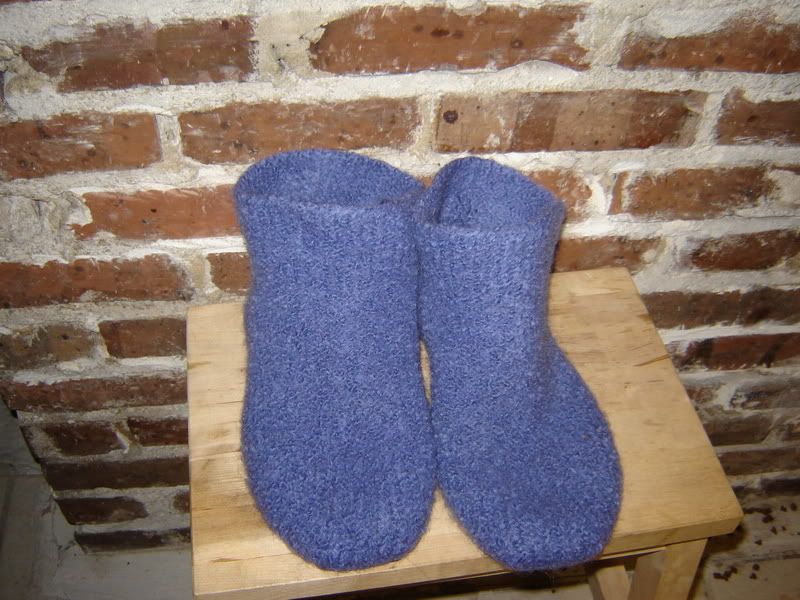 Before we left for the trip I finished this pair of Fuzzy Feet slippers for hubby. The pattern is from Knitty.com and the yarn is Crystal Palace Carnival, Bulky weight and used every bit of 2 balls. They were a super fast knit, finished in one very dedicated to knitting weekend.I forgot t
o get a pre-felted pic as I was so excited to get them felted. While I was felting I also stuck my bunny slippers, from last year, in the machine with them, as they've always been too big and I was hoping some additional felting might shrink them down a little. It worked, partially, one slipper seems to have felted better than the other, oh well, they keep the toes warm. I think I may make myself a pair of the Fuzzy Feet out of all my left over bits of feltable wool and just make them crazy stripes or something.


I also got in some good knitting time over the Thanksgiving weekend and finished up my Lenore socks. These are from the October shipment of the Rockin' Sock Club from Blue Moon Fiber Arts. Loved this color, which is from the new Raven Clan series of colors from Blue Moon and loved the pattern, which was designed
by the Yarn Harlot. I can defintely see knitting the pattern again and I've already gone to the Blue Moon website and ordered more Ravens, which came today! I have some heavyweight in the Ravenscroft color for a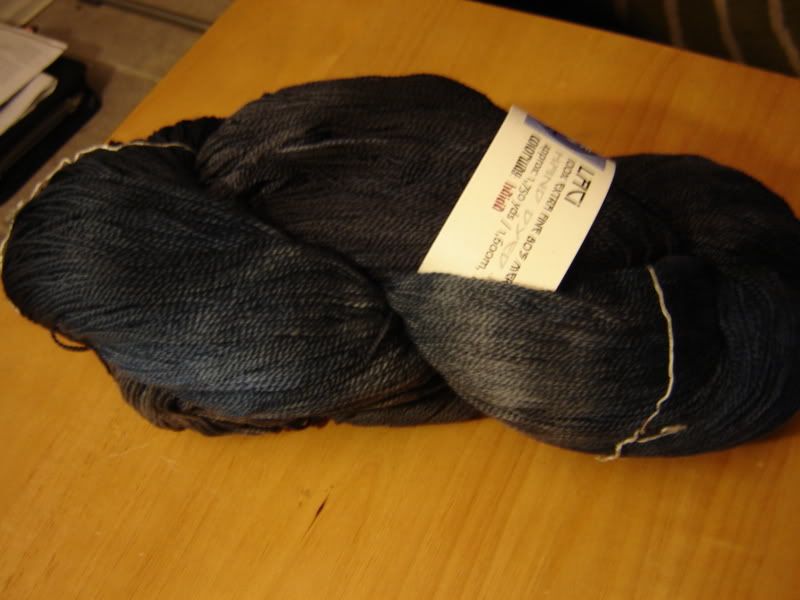 Mr. Greenjeans. I can't wait to cast on as soon as I finish this post! I also got a skein of Laci in the Haida color for Anne's Irtfa shawl. If you haven't seen this shawl, go check it out, it's amazing! And finally, a skein of Twisted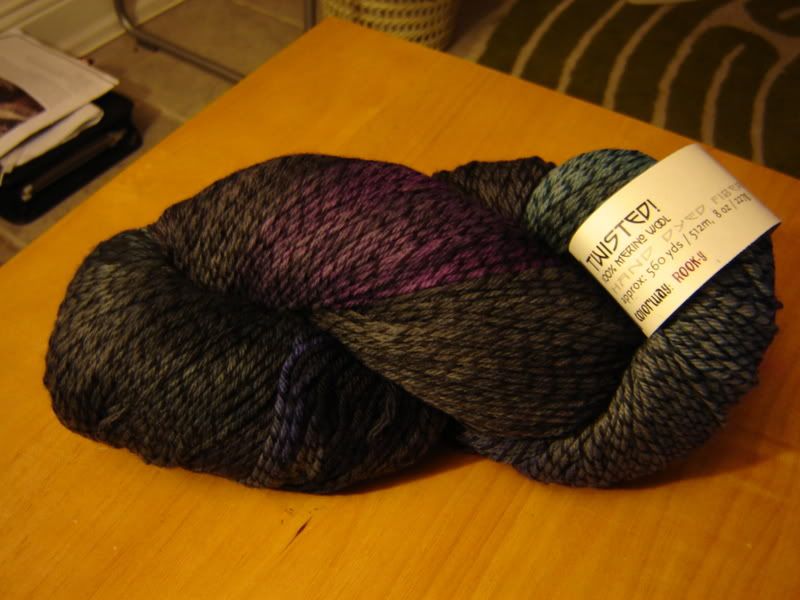 in the Rook-y color. Not sure yet if this skein might become a Clapotis or if it might become the contrast color on a ribby pulli.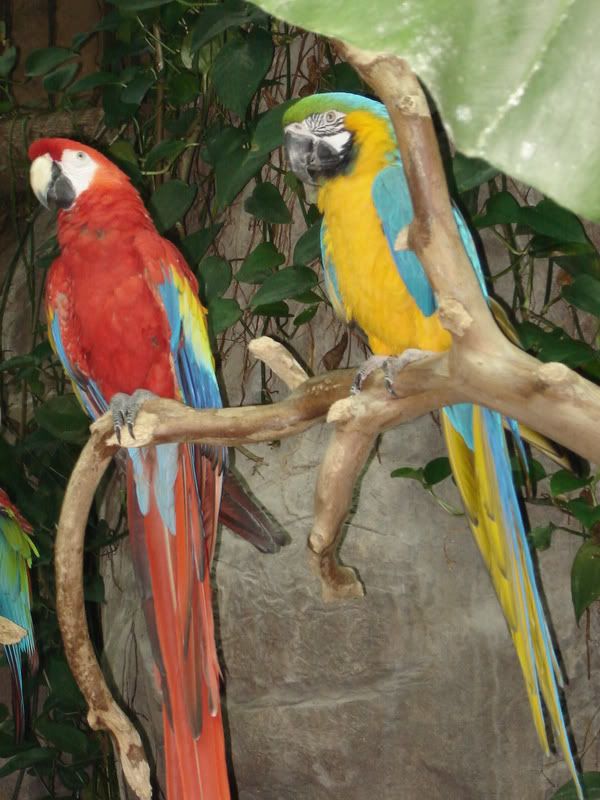 I also went to the New Orleans Aquarium before Thanksgiving with a friend and her child. I get a lot of questions about the condition of New Orleans and visiting New Orleans. So, I just wanted to say that the tourist
areas of New Orleans are for the most part rebuilt and most visitors aren't going to notice if they come to visit our beautiful city. There are large sections of any problems from Katrina the city still struggling and even entirely empty but the tourist areas are back. The aquarium did lose a lot of their fish following the storm due to no electricity but they have been brought back and it was a lot of fun getting to visit an old favorite. If you have any questions about New Orleans or are planning a visit be sure to let me know!