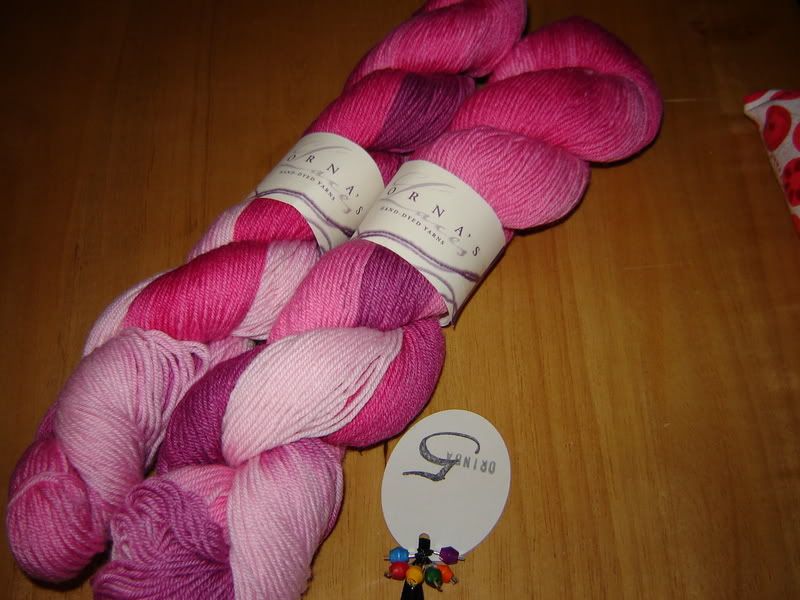 I've gotten some great packages in the mail lately and I have to say thank you to the wonderful people who sent them. First up, I was in a Tea Swap on Ravelry a while back with Fiber Dreams. She sent me 2 packages, the first one had two wonderful boxes of tea, which I forgot to take pictures of before I took them to work, but trust me they are very lovely. The second box came this week with these beautiful skeins of Lorna's Laces sock yarn in the Tickled Pink color with some really cool stitch stretchy stitch markers too. I couldn't be more tickled pink! You have to check out the blue socks she is working on, that is the yarn I sent for the swap and she is making up the pattern. Isn't it great? Thanks Laura for the great swap!


Next up, I won a contest over at The Silver Fork Saga. Lesley's been very busy lately but she found time to put together this wonderful package which included a skein of Mountain Colors Bearfoot sock yarn in the Wildflower color, absolutely stunning! Then there's a
huge summery tote that will be great for a big project bag. The journal and the pens are very nice as well! And the thing that looks almost like a giant candy corn is actually a deck of cards, how cool is that? Thanks again Lesley!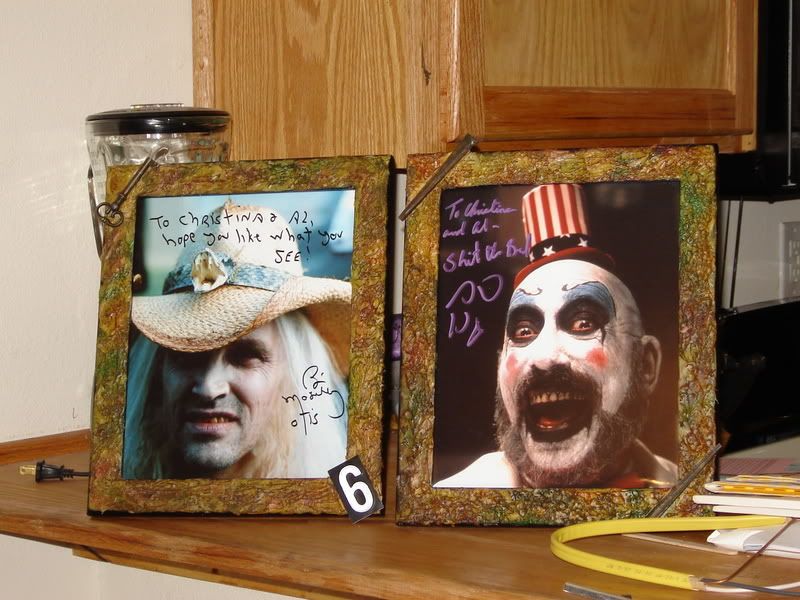 And last but certainly not least, I was in a crafster swap with Leah (xladyluckx) and she totally out did
herself and deserves a huge round of applause! If you don't know what craftster is you really need to check it out! It's great site totally devoted to crafting of all sorts, knitting, crocheting, sewing, paper crafts, polymer clay,
stenciling, glass crafts, art, you name it, if it's crafty, it's on craftster! And they have some of the best organized and most fun swaps I've ever done.

Anyways, back to the package. So, Leah knows of my love for Rob Zombie and particularly for House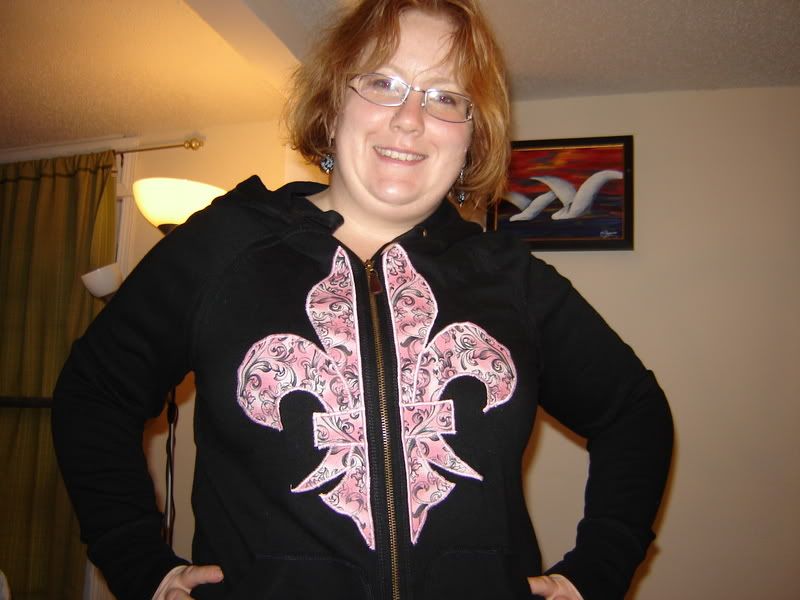 of 1000 Corpses and Devil's Rejects. So she was able to get me personalized autographed pictures of Sid and and Bill! As well as a copy of the script to House of 1000 Corpses. But that wasn't all. Nope she kept on rocking it with this awesome apron and towel set to match my kitchen and this awesome altered Slipknot tank. And I totally love this fleru d'lis hoodie she made. The pink fabric she used is awesome! Not pictured is the scrabble bulletin board, the System of Down tote bag, an awesome pendant, the two skeins of Knitpicks dye your own lace weight, and a skein she dyed her self that I used to make the fat bottom bag pictured in this post. Thanks again Leah for all the wonderful goodies, you rock!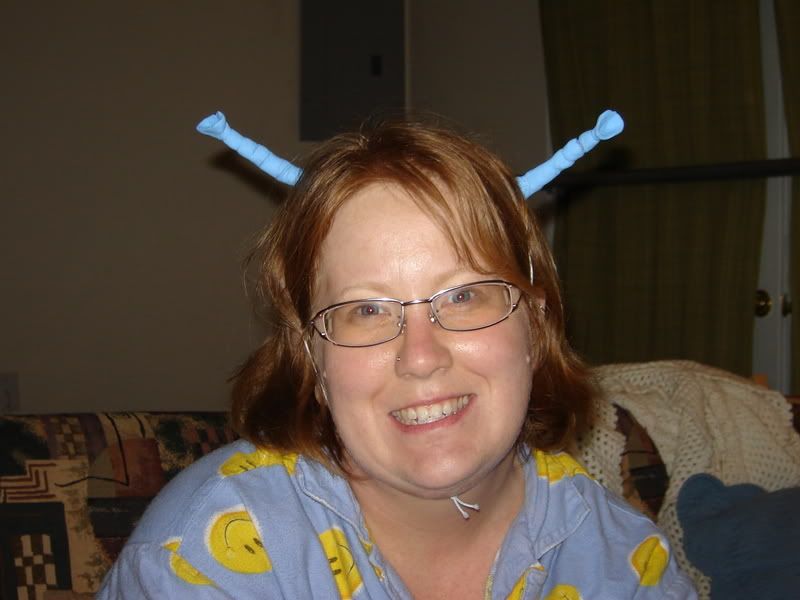 Halloween was quiet here. Not one single trick or treater. At first I was blaming it on everything else in New Orleans. Who would want to trick or treat in the neighborhoods around here? But then I hear that it was a slow year in most places though. Maybe it was the daylight savings thing. Oh well, I dressed up as an Andorian from Star Trek and had a little fun anyways! Hope everyone has a great weekend!