Charity - From Miriam-Webster online, noun - benevolent goodwill toward or love of humanity.


Saturday morning I headed out to the Harley Davidson dealership in Slidell to participate in a motorcycle poker run to benefit Toy for Tots. The poker run was 110 miles, plus the ride to Slidell and back, put me in the seat for almost 200 miles. This was my first time riding with a group. I had a blast, everyone was super friendly and no one cared that I was the only sportbike there. Everyone gave me some good natured ribbing about not being able to reach the ground with my short little legs but it was all in good fun. There was food, an auction and some door prizes after the ride and a good bit of money raised.

I was tired the rest of Saturday and sore but first thing Sunday morning we got up and headed to Audobon park for the Annual 5K AIDS walk. We parked on the wrong side of the park and ended up getting there right as the race started but we were still able to register and jump in towards the end of the group. We didn't get pledges of support but rather made a donation out of our own pockets. If you'd like to add a donation yourself, click here.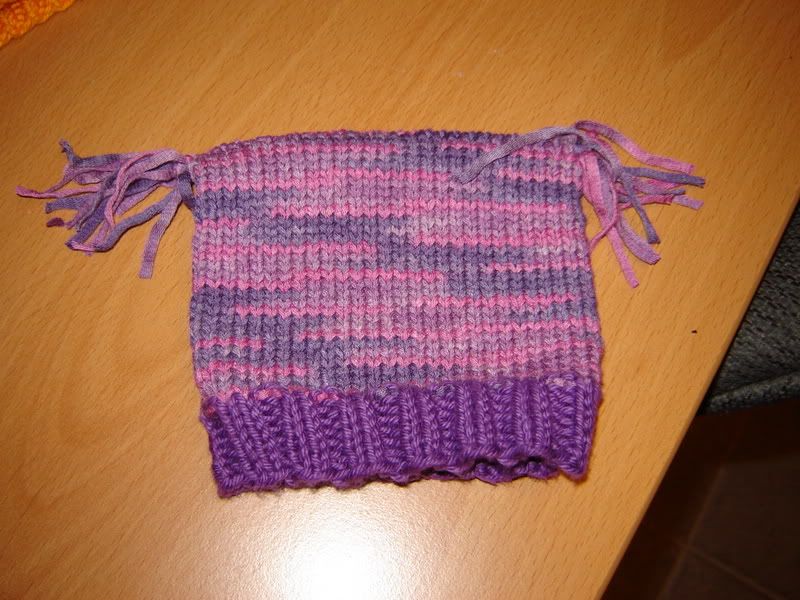 Treated myself to a big juicy cheeseburger after all that hard work, too! I did even get a little bit of knitting done this weekend too! These 3 little preemie hats were all made out of little bits of
leftover cotton and soy DK weight yarn from my stash. I've started on a 4th hat in dark blue with cables! They were all knit without a pattern and only took a couple hours each. But if you would like to see any of these written up as a pattern to use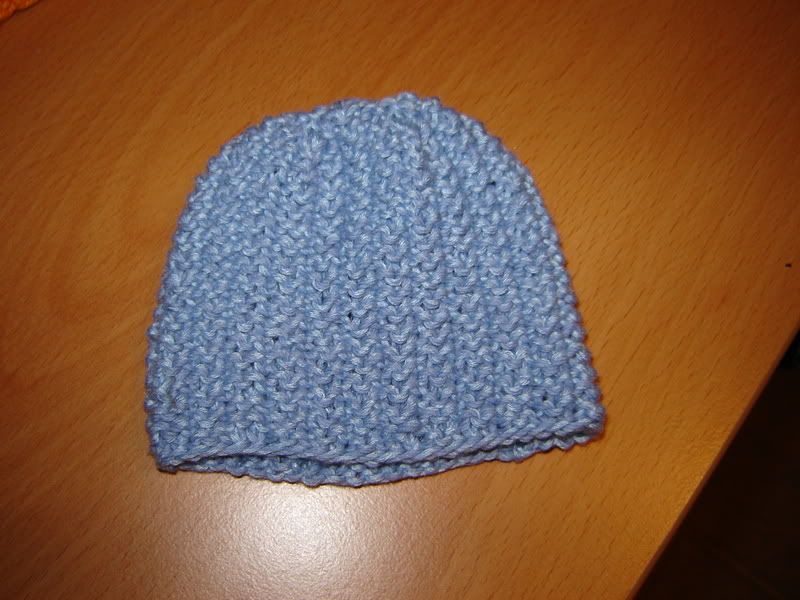 just leave me a comment and I'll write them up. Now you may be wondering why I'm knitting preemie hats. Just read Sarah's blog and see if you don't want to knit some preemie hats too! She's even giving away yarn if you do!

And don't forget that the Yarn Harlot is in NOLA tonight! I'll see you at Border's on Vet's at 7pm!