I had Friday off work with big plans to do laundry and meet the hubby at a bar for a drink or two when he got off work. Well, at about 2pm I got a call from my Stepmom that my Dad had been in an accident. He drives a flat bed semi. He's going to be ok but he's facing a very long road to recovery. He was in surgery for a very long time Friday getting things put back together and he is back in surgery today. Please keep him in your thoughts and prayers.

We drove the 6 hours to where he is at to spend the weekend with him and my stepmom. On the way it poured down the rain terribly and I dropped my cell phone outside the truck before we went to dinner and didn't realize until we came back out. So, the cell phone is currently out of commission but I'll be working on getting a new one hopefully today.


I didn't get a whole lot of knitting done since I can't really knit while riding in the truck but I did finish up my Solstice Slip socks while in the hospital room.
The Solstice Slip socks are the June kit from the Rockin' sock club of Blue Moon Fiber Arts. I did 13 rounds on the leg portion to commemorate this Friday the 13th. Edited to add - the yarn is Socks that Rock,
lightweight in the club exclusive Firebird colorway.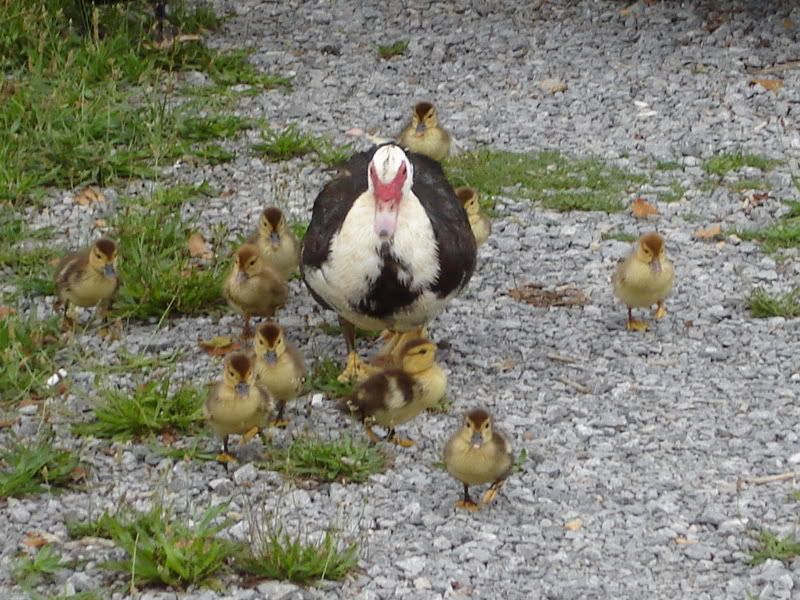 The one highlight of the trip were the baby ducks in the pond/lake outside the hospital. I think I took about 50 pictures but here are some good ones.